Crescent Roll Recipes: 23 Crescent Roll Casseroles
Discover new ways to use crescent rolls with our collection of easy casserole recipes!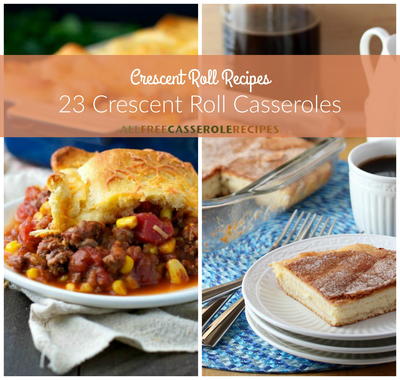 Crescent rolls are no longer just a side dish to serve with dinner. They can be used in every meal of the day (including dessert!). Crescent Roll Recipes: 23 Crescent Roll Casseroles features a variety of easy recipes that use this fun ingredient. You'll never look at crescent rolls the same way again.

Crescent rolls are a natural fit for dinner, and now they're actually in the main course. They go well with ground beef, chicken, and even tuna, as you'll soon find out. Mexican, Italian, and American recipes know how to use crescent rolls, and you'll even find a fast food copycat recipe below.

Dinner is not the only place to find crescent rolls. They fit right at home in breakfast casseroles. The best part is that these casseroles use 5 ingredients or less. You can't beat that! You'll also find a few dessert recipes that use crescent rolls. Yes, they do exist. Discover what you can do with crescent rolls right now!
Table of Contents
Crescent Roll Dinner Recipes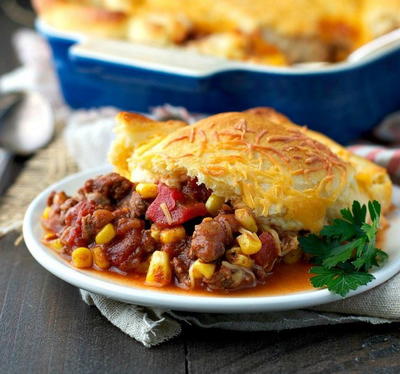 Don't miss any of these crescent roll dinner recipes. They are easy weeknight meals that taste great. If you don't have a lot of mouths to feed, check out Crescent Roll Casserole for Two, but if you're serving a crowd, try Easy Deep Dish Pizza Casserole.

Whether you're looking for a casserole with ground beef, chili, or even tuna, you'll find all that and much more below.
Crescent Roll Chicken Recipes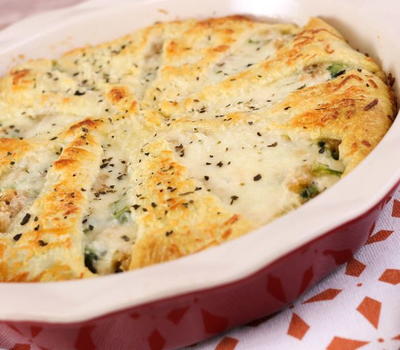 Crescent rolls and chicken are a good combination. The following five recipes prove it.

If you are looking for a recipe that is cheesy and comforting, then you can't go wrong with one of these Crescent Roll Chicken Casseroles. These recipes are sure to be a hit with even the pickiest eaters.
Crescent Roll Breakfast Casseroles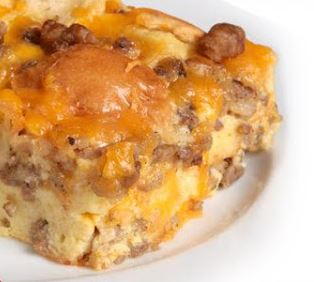 Start your morning off right with these easy crescent roll breakfast casseroles. These four recipes use 5 ingredients or less. Sausage and eggs have never tasted so good.

While all of these recipes feature the same main ingredients, each recipe still offers a unique blend of flavors, so try them all!
Crescent Roll Dessert Recipes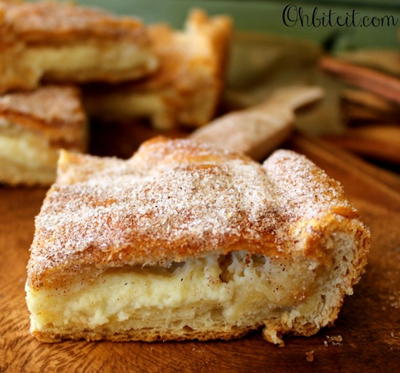 Did you know that you can use crescent rolls in desserts? Well, you can! Here are three dessert recipes that wouldn't be the same without crescent rolls.

If you like recipes with cream cheese and cinnamon, you'll love Churro Cheesecake Bars or Pearl's Bars. If you prefer desserts with brown sugar and pecans, then Mom's Pecan Praline Crescent Roll Casserole is the perfect recipe for you!
Your Recently Viewed Recipes