Weeknight Dinner Recipes: 15 Easy Casserole Recipes
Think you're too busy for a homemade meal? Think again!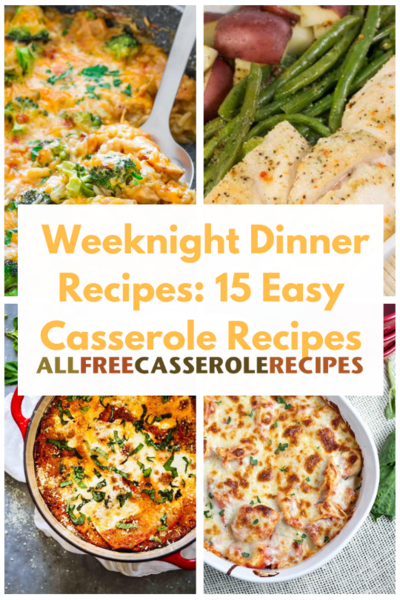 In a perfect world, you would come home from work and have a great idea for dinner in mind. And during a busy week, the last thing you want to worry about is what to make for dinner.

With our collection of Weeknight Dinner Recipes: 15 Easy Casserole Recipes you are already living in a perfect world! Whether you're in the mood for a cheesy pasta casserole, a Mexican casserole, or an easy chicken casserole, we have something for you.

Now you can whip up a quick dinner and still have time to enjoy your evening. Enjoy one of these easy dinner ideas and feel the stress of the day melt away. Your family will love that you took the time to make a homemade meal, and you will love how easy that meal was to prepare. With these easy casserole recipes, you won't have to rely on ordering takeout after a stressful day.

We have assembled a collection of recipes that can be made in one dish, dinner recipes that can be made in 30 minutes, and easy casserole recipes that only require 5 ingredients. So no matter your skill level, you can choose something on this list and enjoy a wonderful weeknight dinner!
Table of Contents
One Dish Meals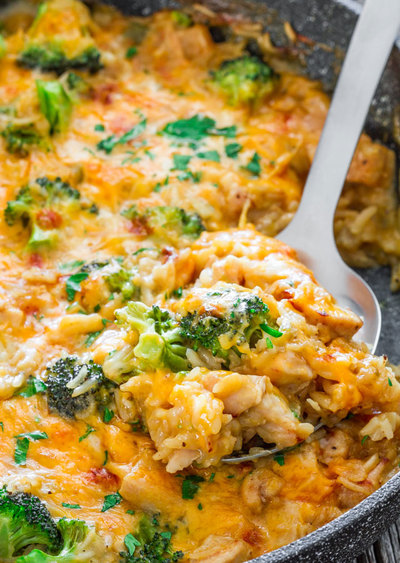 On a busy weeknight, the last thing you want to do is wash dishes. These easy one dish meals allow you to enjoy an amazingly delicious homemade meal while only dirtying one dish! What could be better than that? Here you will find a range of easy casserole recipes that the whole family will love.
30 Minute Meals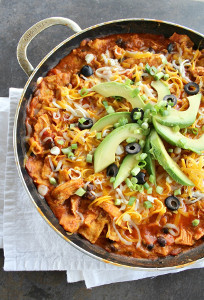 The most difficult aspect of making a casserole is waiting for it to bake! With these quick casserole recipes, dinner will be on the table in less than 30 minutes. The Skillet Chicken Enchiladas can be done in just 10 minutes and the 15 Minute Skillet Chicken and Dressing Casserole will be done before you know it. You can no longer use the excuse that you don't have time to make dinner. Choose one of these simple casseroles and your appetite will thank you.
5-Ingredient Recipes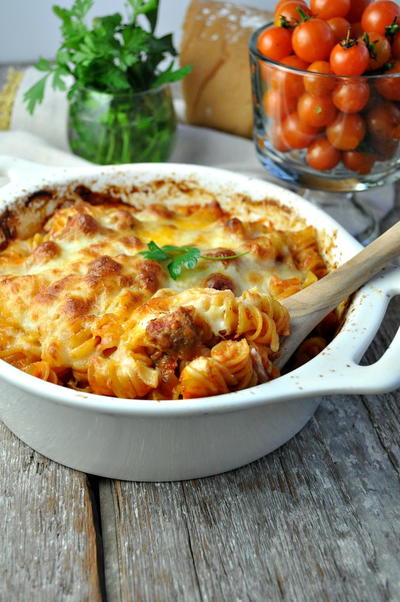 Here you will find easy recipes that are made with 5 ingredients or less. The most discouraging thing on a busy weeknight is looking in the pantry only to find that you have nothing to make! With these simple recipes, you only need to keep a few ingredients on hand in order to enjoy a delicious meal. No one will be able to resist these tasty casserole recipes.
Your Recently Viewed Recipes