30 Minute Casserole Recipes: 20 Quick Recipes for Casseroles
Get dinner on the table in just half an hour with these easy 30 minute casseroles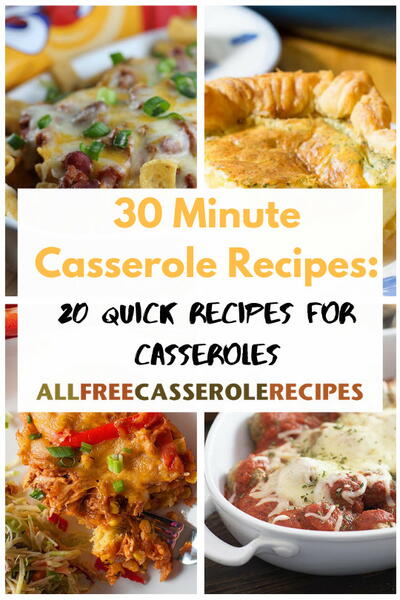 Casserole recipes are typically easy meals to make because most of the process is done in the oven, which doesn't require any work on your part. Though the preparation time is usually short, the baking time can be long, meaning it can take an hour or more to get a meal on the table!

Even though you can work on other things while your casserole is in the oven, there are times when you need to get a meal on the table in half an hour.

This collection of 30 Minute Casserole Recipes: 20 Quick Recipes for Casseroles was created to help you out during those times. These are easy casserole recipes that can be made in the short span of thirty minutes. They'll come in handy just when you need them most.
Table of Contents
Your Recently Viewed Recipes