19 Amish Food Recipes
These Amish recipes are perfect for a back-to-basics, homecooked meal.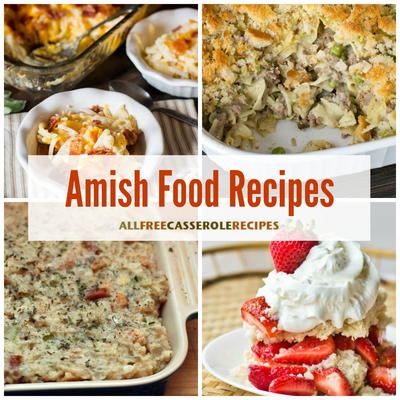 These 19 Amish Food Recipes prove that less is more. Simple ingredients are all you need to create wholesome, hearty, and family-friendly meals.

From breakfast to dinner and dessert, Amish recipes have stood the test of time. Explore all eighteen recipes and learn how to cook like the Amish did, still do, and will continue to do in the future.

Enjoy an Amish-style meal that is hearty, comforting, and easy to prepare. Try your hand at one of these delicious Amish cooking recipes; your family will be so glad you did.

BONUS! For another classic Amish recipe, check out the video for Easy Amish Meatloaf from our friends at RecipeLion!
Table of Contents
Amish Breakfast Casseroles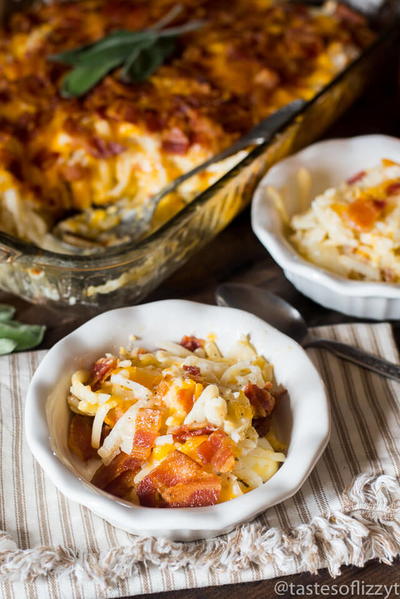 Amish people are hard workers, so it makes sense that their breakfast recipes would be filled with protein and hearty ingredients that provide energy for a long day.

The following Amish breakfast casseroles are simple to make and are completely delicious. You can count on Amish food recipes to wake you up in the morning and set the pace for a good day. Whether you like a wholesome breakfast during the week or save them for the weekend, these recipes will satisfy you any morning.

For a hearty breakfast and comforting start to the day, be sure to try this Amish Bacon and Hash Brown Breakfast Bake (shown). Hash browns, bacon, cheese, and hard-boiled eggs make up this satisfying and scratch-made breakfast bake.
If these Amish meals put you in the mood for wholesome dinners, then you may also like some of our other comfort food recipes in our collection of 24 Old Fashioned Casserole Recipes
Amish Food Recipes for Dinner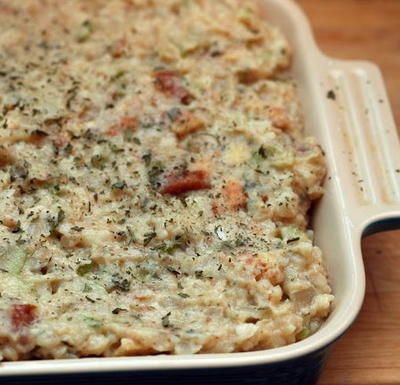 After a long day's work, it's nice to come home to (or prepare) a home cooked dinner. These Amish food recipes for dinner are just the thing to satisfy a hungry stomach.

Try the Bridled Noodles if you'd like a quick fix dinner that will get on the table fast. If you favor ground beef, try Amish Ground Beef and Noodle Casserole. It's filled with layers of irresistible comfort.

Pennsylvania Dutch Potato Filling (shown) is the perfect way to turn leftover mashed potatoes into something new! Toasted bread cubes, celery, and onions add the perfect amount of flavor and texture to this casserole.
Amish Dessert Recipes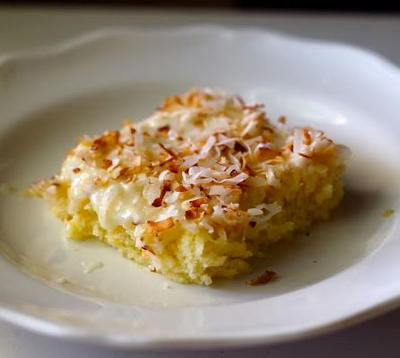 After a good, wholesome dinner, a delightful dessert must follow. Choose from these seven simply amazing Amish dessert recipes.

For a fruity option, try Amish Pineapple Bars (shown). They're perfect for the summer because they use the tropical flavors of pineapple and coconut.

For a cold-weather dessert, opt for Amish-Style Cinnamon Chip Bread Pudding. A good bread pudding can warm up your soul. We hope you enjoy all of these Amish desserts.
Your Recently Viewed Recipes