16 Best Casserole Recipes for Spring
When spring fruits and vegetables are in season, they are the perfect additions to casserole recipes!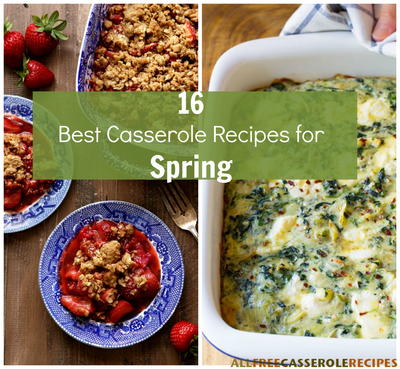 After the chill of winter, spring is the season of regrowth so it's no wonder why it's a great time to enjoy fresh produce. We've collected some of our favorite recipes of the season in 16 Best Casserole Recipes for Spring. You'll find casseroles that use spring vegetables like broccoli, spinach, and artichokes in delicious and exciting ways. Plus, we couldn't forget about dessert! Rhubarb, strawberries, and lemons are all in season so take your pick of fruit crisps, dessert lasagnas, and much more. Cook your way through our collection below and enjoy the fresh ingredients spring has to offer.

The spring breakfast recipes we've included below would be perfect to serve at Easter brunch or a Mother's Day breakfast. If you're just looking for a new way to incorporate fresh produce into your casseroles, look no further than these recipes.The next time you walk through the produce aisle, keep these recipes in mind for inspiration.
Table of Contents
Savory Casserole Recipes for Spring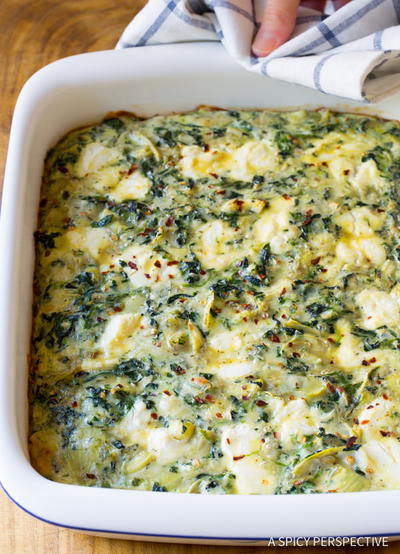 Springtime means fresh produce - particularly broccoli, spinach, asparagus, and artichokes. If you like these green, seasonal vegetables but were never sure how to incorporate them into your casseroles, peruse the recipes below. We've included veggie-packed recipes for breakfast, vegetable side dish recipes, and some main dish recipes for dinner. These recipes use the freshness of spring produce to their advantage, while still packing a flavor punch. Get the season off to a fresh start with these easy casserole recipes.
Easy Spring Desserts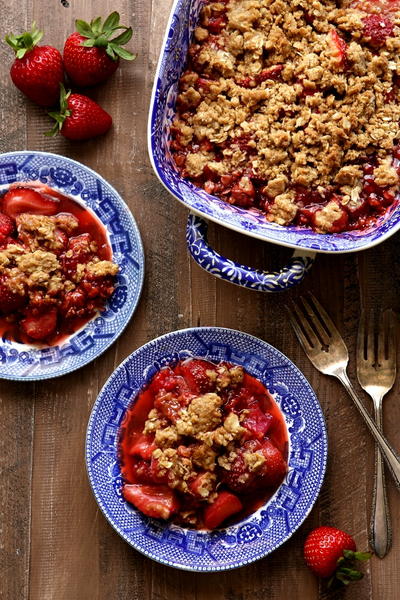 It's always a good time for a homemade dessert, isn't it? If you have a particular preference for desserts with strawberries, rhubarb, and lemon, or blueberries, then you are sure to enjoy the selection. These dessert casseroles range from strawberry shortcake to a layered icebox cake, so there is something for every taste. Celebrate the sweetness fresh produce with these easy spring desserts. After trying one of these desserts, you're going to wish you could eat these desserts all year long. Luckily, with the help of frozen fruit, you can!
Your Recently Viewed Recipes