17 New Year's Eve Dip Recipes
These easy dip recipes are perfect for ringing in the new year with family and friends!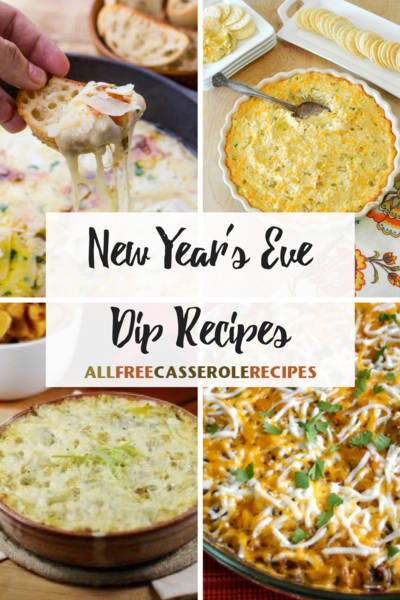 Baked dips are wonderful appetizers for parties, potlucks, and more. This collection of 17 New Year's Eve Dip Recipes includes a variety of hot dip recipes that are perfect to serve at a New Year's Eve party. From the ever-popular spinach dip to crowd-pleasing cheese dips, you'll find a dip that fits your party's theme. These recipes for dip are easy to make and serve, freeing you up to enjoy some great food while allowing you to mingle with your guests during your big soiree. Guests will also appreciate having a small bite to eat while waiting for the main course. After all, what's a great party without some amazingly easy appetizer recipes at the ready?

Are you wondering what to serve with your dip? From slices of French bread to chips, crackers, and slices of fresh vegetables, you won't run out of serving options. Many of these dips can be made in advance, too, and can be transported easily to an off-site New Year's Eve party. Entertaining couldn't get any easier with these delicious recipes at your fingertips!
Table of Contents
You can never have too many dip recipes! Take a look at our collection of 
Easy Baked Dips: Spinach, Chicken, and More
When it comes to baked dip recipes, you can't go wrong with those loaded with spinach, chicken, or other great ingredients! These baked dip recipes check all the right boxes, as they're easy to make and are sure to be a hit with your guests. If you want to start your New Year's Eve party on the right foot, then these dip recipes need to be on the menu. You'll definitely enjoy serving up these delicious appetizers!
Recipes for Dip: Mexican Style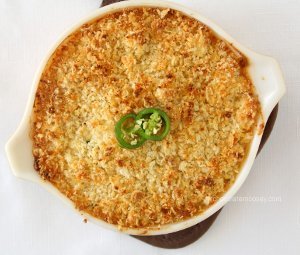 If you want to step up your dip game — and who doesn't? — then these delicious recipes inspired by favorite Mexican dishes need to be part of your plans for New Year's Eve. These recipes are so easy to make and will be perfect for just about any type of event. Some of these recipes also include plenty of spice and will be a flavorful addition to your holiday fare. Grab some chips or vegetables, then get ready to dig in with these recipes!
Easy Cheese Dips to Impress the Crowd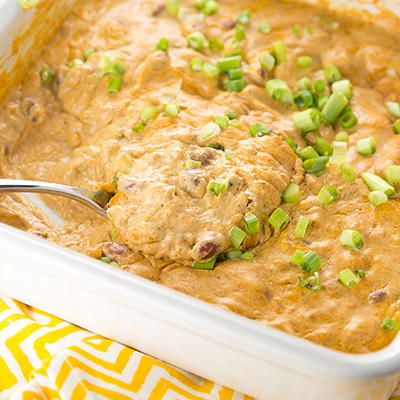 When it comes to appetizers, cheese dips are in a class of their own! Whether you're looking for a dip that shines the spotlight on cheese or simply want an ooey, gooey, cheesy dip, these recipes will be just what you need for your party. If you want to have some rich and satisfying recipes one last time before the new year, then you'll definitely want to make these recipes. You'll be glad you whipped these up for family and friends!
What is your favorite New Year's Eve dip recipe?
Let us know in the comments below!
Your Recently Viewed Recipes