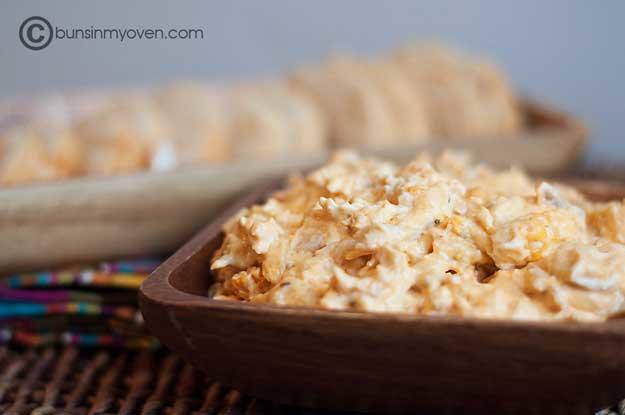 Crack Dip
This recipe needs to come with a warning label: may cause addiction. Crack Dip is an insanely good buffalo chicken dip that can be served anywhere: potlucks, parties, game day, a Tuesday night. Shredded chicken, hot sauce, and ranch dressing are some of the wonders that go into it. All you have to do is combine ingredients and then bake. It's as simple as that. Once you serve this cheesy baked dip, friends and family will be requesting its presence at parties for years to come.

What is Crack Dip exactly?
Crack dip is not only addicting, but it is incredibly easy to make for any occasion. Another name for 'Crack Dip?' Buffalo Chicken Dip! This is something that will have everyone going for seconds in no time at all. We're sure your friends and family will be begging you for this recipe!
BONUS Dip Recipe
Love this dip recipe? Check out the video below for some delicious buckaroo dip! 
Dips shine at many occasions: book clubs, showers, watching a football game, etc. BLT Cheese Dip is a great dish to pass at any one of these events. Check it out here: BLT Cheese Dip
Your Recently Viewed Recipes