The Top 100 Casseroles: Easy Casserole Recipes for Dinner, Plus Breakfast Casseroles and Dessert Recipes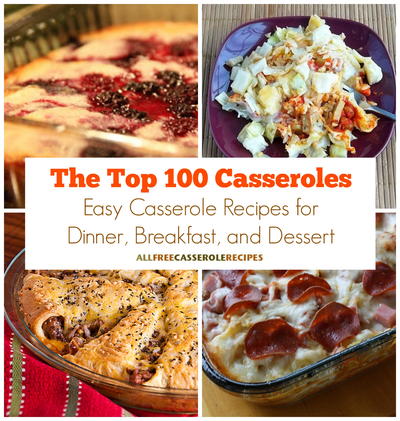 The year 2012 saw us make the switch from featuring only chicken casserole recipes to featuring every kind of casserole recipe and then some. The Top 100 of 2012: Easy Casserole Recipes for Dinner, Plus Breakfast Casseroles and Dessert Recipes showcases our most popular casserole recipes of the year (with and without chicken). They are the best of the best, so if you haven't seen them yet, then you're missing out. After taking a look at these casserole recipes for dinner, you won't have any problems deciding what to eat anymore.

Our collection begins with a variety of easy casserole recipes for dinner. You'll find pasta, turkey, Chinese food, and more in the first section alone. Then, we showcase our top casserole recipes with ground beef. If you thought ground beef was only used for tacos, you're in for a real surprise. This list of ground beef recipes could feed you for weeks, and you still wouldn't be tired of it. In reality, though, you will eat more than just ground beef. That's where our chicken casserole recipes come in. Whether you like chicken 'n biscuits or buffalo chicken, you'll find tasty options in this list. For more dinner options, try cabbage. After reviewing your favorite recipes, it is clear you love it. Your top cabbage recipes are all right here: German, unstuffed, deconstructed, and all.

Not all dishes can be the main event. Side dish recipes may not be the star of the show, but they can be equally as popular. Funeral potatoes? Self-buttering biscuits? We've got the sides to accompany your recipes for dinner. Now, how about some breakfast. You'll find the top five breakfast casserole recipes below, so make sure you check them out. Finally, the desserts. Whether you love recipes with chocolate or other sweet desserts, you'll find some easy and decadent recipes to enjoy when your sweet tooth kicks in. So, what are you waiting for? Explore our top 100 recipes of 2012 (in no particular order) right now!
Table of Contents
Casserole Meals for Dinner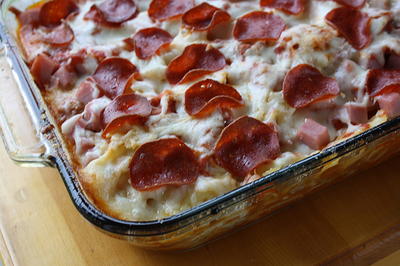 Our most popular casserole recipes for dinner are right here. Have you ever made a Crustless Spaghetti Pie or French Onion Casserole before? Well, now you can. Besides being delicious, these recipes are simple to make, so you'll be able to make most of them on a weeknight. If you have a picky eater at home, try making these kid-friendly recipes, such as Mason Jar Corn Dogs or 3 Meat Pizza Casserole. No one can turn those down!
Casserole Recipes with Ground Beef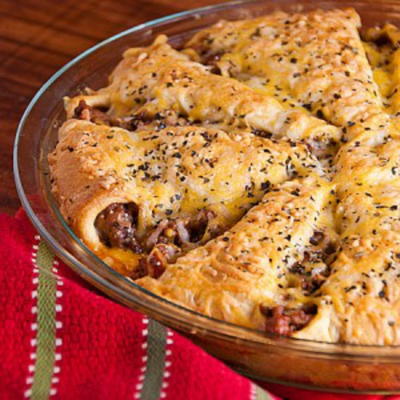 If ground beef is your thing, then you'll love these ground beef casserole recipes. They include Mexican casseroles, Italian dishes, and more. Try the Stuffed Taco Shells, which have a 100% guarantee of being delicious. Or try Shepherd's Pie...in a jar! These recipes for dinner are as unique as they are delicious. Don't pass them up.
Recipes for Chicken Casseroles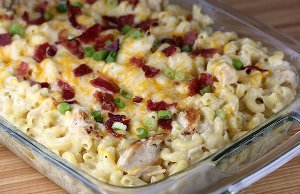 There are so many ways to eat chicken, and even among chicken casseroles, the recipes are endless. This list consists of our most popular chicken casserole recipes for dinner. If you like traditional meals, you'll love Grandma's Homestyle Chicken and Dumplings. If you're more adventurous, then Chicken Bacon Ranch Mac and Cheese is the one for you. Whatever your taste, you'll find your perfect chicken casserole recipe right here.
Casserole Recipes with Cabbage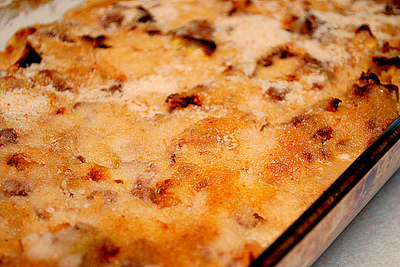 The results are in: You love cabbage! This veggie isn't just served with corned beef on Saint Patrick's Day. You like it rolled, unrolled, stuffed, unstuffed, scalloped, cheesy, and the list goes on. The following cabbage recipes have been voted as your favorite. In case you missed some the first time around, here they are again.
Side Dish Recipes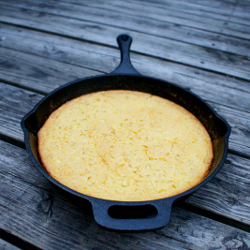 If you want a side dish recipe to accompany your favorite meal, then take a gander at these. Potatoes, corn, broccoli, and rice are the stars of these perfect side dishes. Whether you need a recipe for a potluck dinner or something to go with your Sunday pot roast, then be sure to check out the recipes below.
Need an easy dish to take to a potluck? Try a recipe from our collection of
The Best Breakfast Casseroles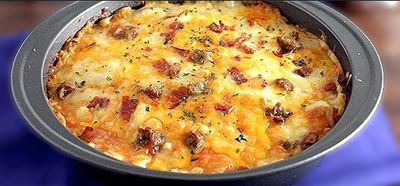 Breakfast is the most important meal of the day, but it can be hard to make a good breakfast in the morning. That's why you should make these easy breakfast casseroles. You can make them the night before, or at least prep them so you only have to throw it in the oven in the morning. Tasty and easy - it's a win win!
Recipes with Chocolate and Other Sweet Desserts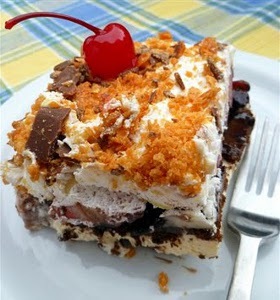 Casserole recipes for dinner are great, but what comes after can sometimes steal the show. This section is just for your sweet tooth. You'll find recipes with chocolate, such as No Bake S'mores Casserole, and other sweet desserts, such as Peach Cobbler Dump Cake. You really can't go wrong with any of these options.
Your Recently Viewed Recipes