Easy Dessert Recipes: 19 Apple Dessert Recipes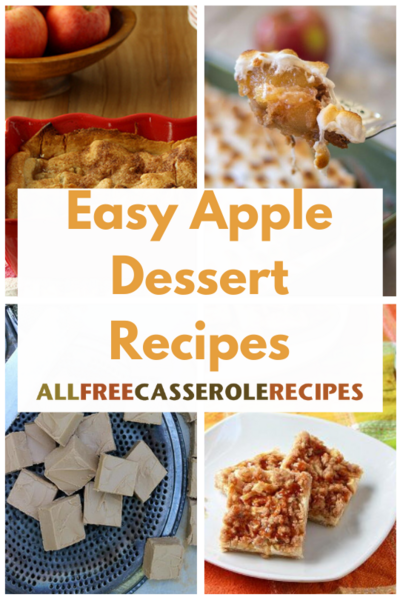 Fall is an exciting time for apple picking, baking, and keeping warm with comforting desserts. Whatever fall occasion you're baking for, this collection of Easy Dessert Recipes: 19 Apple Dessert Recipes is essential. It's packed with the best easy apple recipes.

From crisps and cobblers to cakes, pies, and everything in between, there is no better place to find the perfect dessert for you. This comprehensive guide to making easy dessert recipes with apples gives you tons of options that will ensure there is something for everyone to fall in love with.
 
The best part about cooking or baking with apples is that it's so easy! Apples taste great, no matter what. Experiment with brand new flavors like dark chocolate and apple or stick to the classics that you know you love, such as apple and caramel or apple and cinnamon.

These easy dessert recipes aren't difficult to prepare and they'll blow everyone away. These desserts are elegant enough to make for a fall holiday, but you don't need a special occasion to make one of these. Share these desserts with friends or family for any occasion.

Interested in more easy casserole recipes? Sign up for our free newsletter!
Table of Contents
Your Recently Viewed Recipes