Restaurant Remakes: 27 Copycat Restaurant Recipes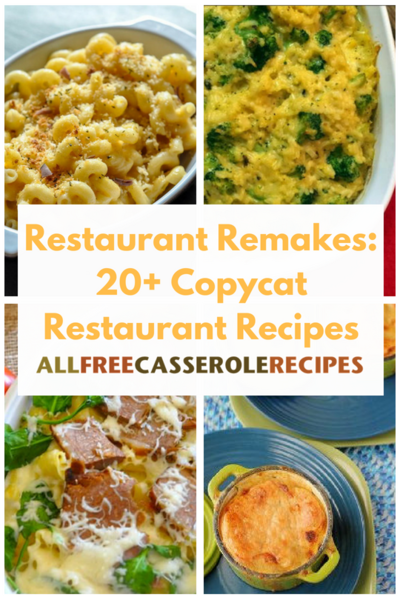 Make deliciously easy casserole recipes right at home!
Nothing beats the intimacy and comfort of eating at home. Restaurant Remakes: 27 Copycat Restaurant Recipes takes your favorite restaurant dishes and shows you how to make them at home. Skip the lines, waiters, and prices of a restaurant and enjoy a home-cooked meal instead.

From family-friendly restaurants such as Cracker Barrel and Olive Garden, to fast food chains such as White Castle and Taco Bell, our collection of copycat restaurant recipes offers a variety of dinner options (and even a few desserts!). If you've got a taste for Cracker Barrel's hash brown casserole, no longer do you have to drive all the way to the restaurant to satisfy that craving. You can make it in the comfort of your own home!

Whether you're in the mood for Mexican drive-thru or a sit-down down meal, we've got you covered. Inspired by Taco Bell's Doritos Tacos, Doritos Taco Bake is full of Mexican style and flavor. For a "sit down" feel that's also on the lighter side, Skinny Chicken Enchiladas is the way to go. Why order it from a restaurant when you could have some fun in the kitchen and make it at home instead?

From Mexico, we take you to Italy to enjoy Italian favorites such as lasagna and spaghetti. Instead of visiting Olive Garden or your local Italian restaurant all the time, stay home for Italian night every once in a while. You'll realize you, too, can make restaurant dishes as good as the chefs.

Now that you're in the mood for some delicious restaurant remakes, sit back and explore all that we have to offer.
 
Table of Contents
Cracker Barrel Copycat Recipes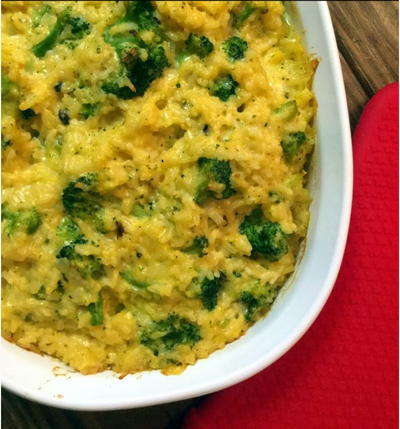 Cracker Barrel is known for some of the best comfort food anywhere, right? Well, now you don't have to get in your car and drive there to enjoy the delicious food.

Yes, you may be missing out on the iconic country store decor, but you will become obsessed with making these Cracker Barrel Copycat Recipes right in your kitchen. In your kitchen, it's your rules... Enjoy delicious, cheesy casseroles and other Cracker Barrel-inspired recipes!
Mexican Restaurant Remakes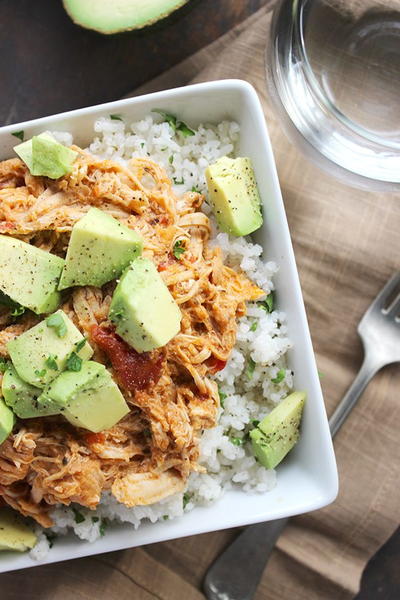 No one can deny that there is something wonderful about going out for dinner, right? But, sometimes, you just want to hang out at home - or life becomes extremely busy and you don't have the time to treat yourself to dinner out. Especially at an incredible Mexican restaurant, one of our favorites.

Well now, your night has been saved because you have the chance to make restuautant-style Mexican recipes right in your kitchen! From mouthwatering Mexican shredded chicken to a healthy chicken enchilada recipe and even a fantastic Taco Bell-inspired casserole, you'll love these!
Olive Garden Copycat Recipes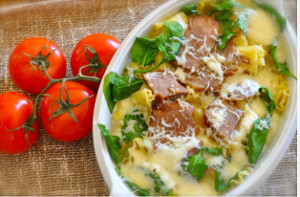 Olive Garden is another classic restaurant our readers love! Come on, what's not to love about a restaurant that serves heaping bowls of pasta, classic Italian recipes, and many other delicious dishes. Want to try to make some of those same recipes at home? Check out these Olive Garden Copycat Recipes!

Stay in, pour a glass of wine, and put a fantastic meal on the table that is inspired by Olive Garden! No more looking for weeknight dinner ideas or easy pasta recipes, you'll love these...
The Italians know how to make good food. That's why we thought it would be a great idea to collect some of our best Italian recipes and put them in an eCookbook for you, which you can download for free.  "22 Recipes for Italian Casseroles" Free eCookbook
Seafood Restaurant Remakes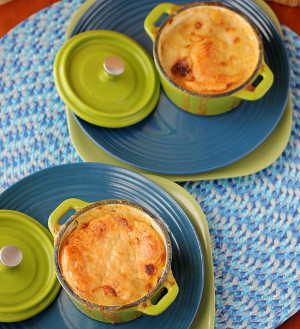 Let's talk fancy! These Seafood Restaurant Remakes are something you'll want to bookmark immediately. Seafood casseroles are an instant hit because they are filled with flavor and a total twist on what anyone is expecting in a casserole. You don't have to pay top dollar to have the best seafood meal of your life.

You can make it right at home, in your kitchen, with these delicious seafood recipes. From Lobster Pot Pie (shown above), Sushi Casserole, and our personal favorite, Garlicky Baked Shrimp - you'll impress anyone.
Other Restaurant Remakes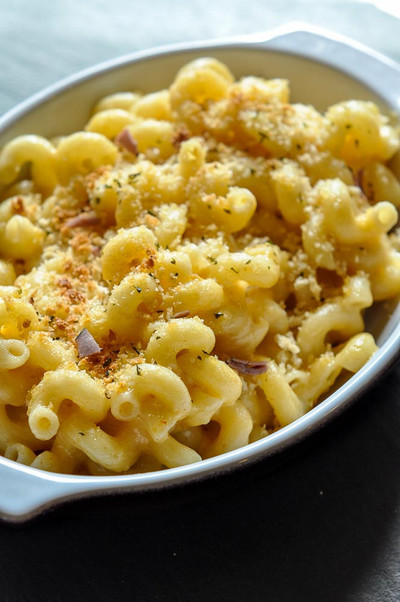 Here are some of our favorite restaurant remakes! You can become the ultimate chef and master weeknight dinner ideas with these delicious restaurant-style remakes. Feel like you are serving top quality meals for your friends and family with these easy casserole recipes.

From amazing mac and cheese recipes to famous sweet potato casserole recipes, you'll find something that will inspire you to make a restaurant-worthy meal, right at home!
What's your favorite restaurant?
Your Recently Viewed Recipes