16 Best Chinese Food Casserole Recipes
Instead of ordering takeout tonight, try one of these Asian-inspired Chinese casserole recipes.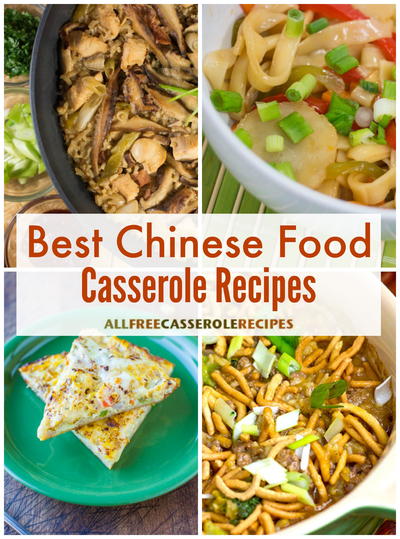 Chinese food is a classic take-out cuisine in America, but we're here to help you make it at home. The 16 Best Chinese Food Casserole Recipes includes a variety of Chinese recipes that are easy to make in the comfort of your own home. So, before you pick up that phone and order from Szechwan Palace, make the decision to try one of these homemade casseroles instead.

We start with Chinese chicken recipes, which include a few different versions of cashew chicken, chicken fried rice, and other chicken and rice dishes. A lot of Chinese food is cooked in a wok, so it's easy to turn these beloved recipes into your new favorite Asian casserole. The ingredients are already being cooked together, so baking it all in one pan just helps incorporate the flavors even more.

Moving on from chicken, we have some great chow mein recipes that use either ground beef or turkey. Blast from the Past Chow Mein Casserole is one recipe you have to have in your dinner repertoire. It's a classic, easy, and delicious meal. And let's not forget about vegetarians. We feature some awesome Chinese vegetarian recipes, too. One is made with fried rice and another with noodles. They're so good, you won't even miss the meat. So, what are you waiting for? Go check out these top Chinese-inspired casserole recipes.

BONUS! For another Chinese food recipe you can make at home, check out the below video for Chinese Noodle Bowl.
Table of Contents
What's your favorite Asian food recipe?
Your Recently Viewed Recipes