23 Christmas Casseroles for a Crowd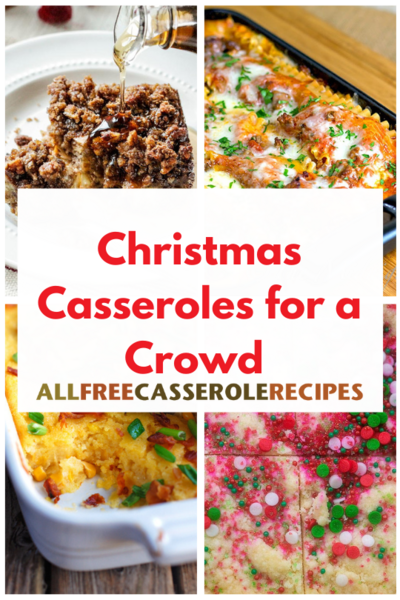 The holidays, though merry and bright, often come with a lot of stress. Don't let the fear of hosting get you down! These 23 Christmas Casseroles for a Crowd feature (Not So) Bah Humbug Homemade Breakfast Bakes, Merry Main Entree Casseroles, Seasonal Side Dish Casseroles, and Deck the Halls with Dessert Casseroles.

These delicious recipes all conjure the warm and cozy vibes of the Christmas season, and many feature the vibrant hues of red and green associated with the holiday! These casseroles cover the whole day's worth of meals, and are simple yet incredibly tasty. Keep scrolling to design your Christmas casserole menu that is sure to win over all of your holiday guests!
Table of Contents
Your Recently Viewed Recipes