Mrs. Claus' Casserole
This is a stress-free Christmas dinner casserole recipe!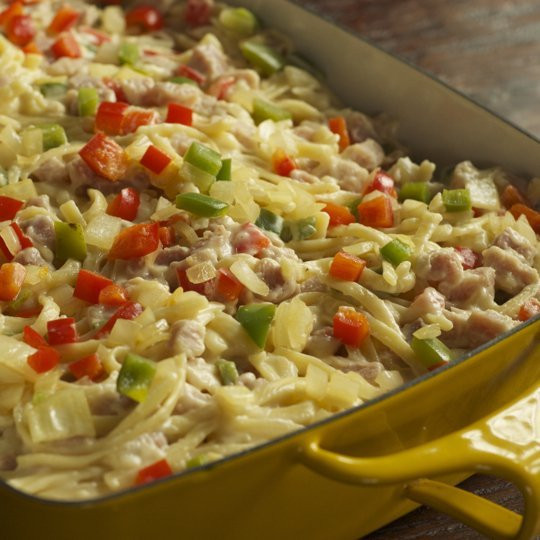 Mrs. Claus' Casserole
Mrs. Claus' Casserole is a gift for those who entertain during the holidays. This is an easy Christmas dinner casserole that can be served up for an effortless meal. Made with tender ham, linguine noodles, and bell peppers in festive red and green colors, this will please the whole family. What's great about this casserole is that it feeds a crowd and can be made ahead of time, which will come in handy when you have guests. Use fresh ingredients for an elegant and stress-free Christmas dinner, or make it to use up leftovers the day after. In the unlikely situation that this isn't gobbled up in seconds, this flavorful casserole reheats well, too.
Serves12
Your Recently Viewed Recipes