18 Buffalo Chicken Casserole Recipes
If you like buffalo chicken, you'll love these creative and easy casserole recipes.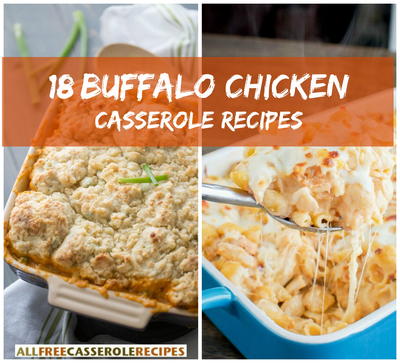 Raise your hand if you like buffalo chicken. Now, instead of rushing to a restaurant every time you need to satisfy that craving, enjoy a recipe with buffalo sauce without leaving your house. We have 18 Buffalo Chicken Casserole Recipes that will excite everybody's taste buds.

To start off, we have four unique buffalo chicken dips. Serve one of these at a party and your guests will always come back. We also have great buffalo chicken casseroles for dinner. If you thought buffalo chicken tasted good by itself, you have to try it in a casserole. We also have amazing buffalo chicken mac and cheese recipes that you can't miss. Enjoy!
Table of Contents
Buffalo Chicken Dip Recipe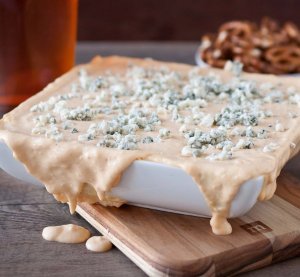 If you like buffalo chicken, then you are going to love these dips. They allow you to add buffalo chicken flavor to almost anything: chips, celery, carrots, bread, crackers, and the list goes on. One is addicting, one has beer in the ingredients list, and one is a healthier version, so you have plenty of options to choose from.

These dip recipes are ideal for parties and when you have people over for the big game. Even if you are not a big fan of spicy food, the cheese in these dip recipes helps to mellow the spiciness.
If you're looking for more dip recipes, then peruse our collection,
Buffalo Chicken Casseroles
If you enjoy ordering buffalo chicken at a restaurant, then you need to try these easy buffalo chicken recipes at home. They make fun weeknight dinners. The good thing about making them at home is that you can adjust the hotness level to suit your needs. Go buy some buffalo sauce and start cooking!

Below you'll find everything from chicken casseroles with potatoes to a casserole topped with biscuits. If you've been wanting to try a new recipe for dinner, check out our selection below.
Buffalo Chicken Macaroni and Cheese Recipes
Buffalo chicken and macaroni and cheese is a magical combination. What's more, we have four different versions! The first is a classic and a good one to start with. Next, we have Hubby's Favorite (there's bacon in it!). An even more extreme version of mac and cheese is our jalapeno popper variety. You have to try it. The next recipe is actually a healthier version, so if you were worried about all of those extra calories, pay attention to this recipe. Quinoa replaces pasta, so there's fewer carbs in this meal. The final recipe is made with red peppers and green onions, so it is positively packed with flavor. Have you decided which one is your favorite yet?
Buffalo Chicken Recipes with Pasta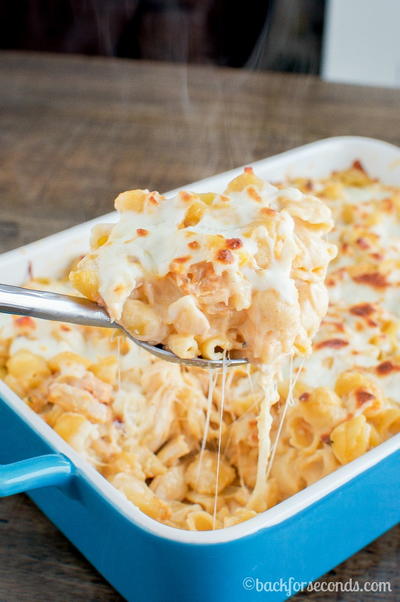 We've established the fact that buffalo chicken and mac and cheese make a great combination, so it's not a surprise that buffalo chicken goes well with other pasta dishes, too. We'll show you how to pair it with lasagna, stuffed shells, and noodles.

Each of these meals make excellent dinners, so try them for yourself! If you have trouble deciding between spicy food and cozy pasta casseroles, these recipes will be the perfect solution.
Your Recently Viewed Recipes