17 Easy Winter Recipes: Casserole Recipes to Warm Up Your Winter
Get cozy with one of these comforting and delicious winter recipes.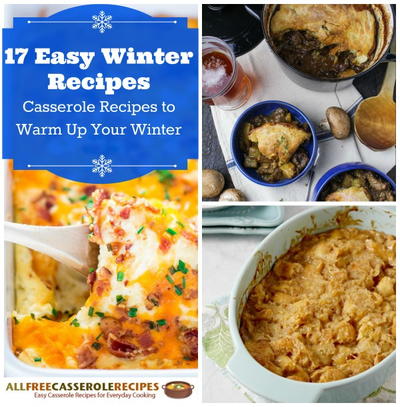 Winter can be dreary, but your food doesn't have to be! Even though the weather might be frightful, you can always warm up your home by cooking a delicious meal. We have assembled this collection of 17 Easy Winter Recipes: Casserole Recipes to Warm Up Your Winter so you can enjoy a great meal in the cold winter months. Comfort food is always great, but it tastes even better when there's a chill in the air. Whether you need main dish winter recipes, side dish recipes, or recipes for dessert, this collection will make meal planning a breeze. Simply take your pick of these comforting recipes and enjoy the warmth it brings to your home as well as your heart.

Cook up a wonderful meal for your family with these great winter recipes. Curl up with a cozy serving of homemade pot pie or warm apple cobbler and feel warmed from the inside out. With the help of these easy casserole recipes, you'll no longer dread the coming winter because of all the great food you get to enjoy!
Table of Contents
Main Dish Winter Recipes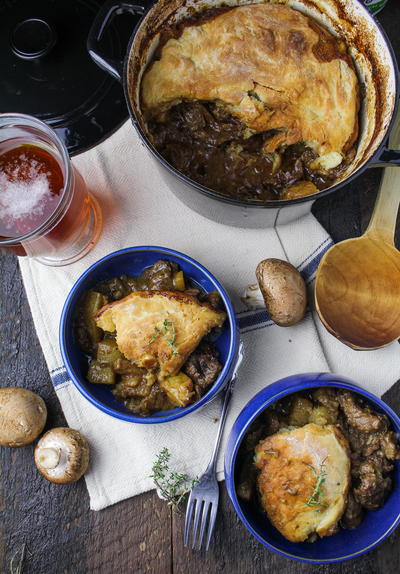 Winter is the perfect time to enjoy a hearty and comforting meal. If you like recipes with beef, you will love British Beef, Ale, and Mushroom Pot Pie. For some delicious recipes with ground beef, look no further than Dad's Favorite Slow Cooker Shepherd's Pie, Pioneer Pie, Amish Ground Beef and Noodle Casserole, or Chili Meatball Casserole. If you enjoy comfort food recipes with chicken, Creamy Chicken Noodle Soup Casserole and Chicken Dumpling Casserole are both great options.
Side Dish Winter Recipes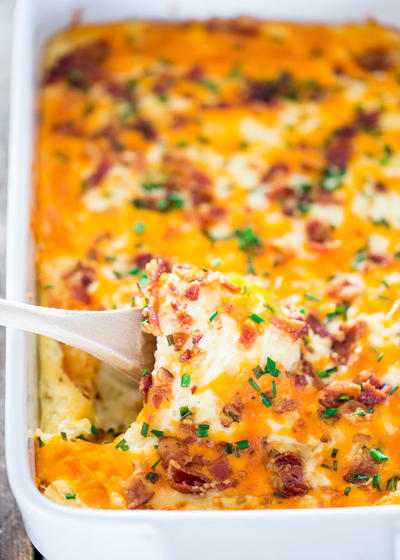 Here you will find side dish casserole recipes that are perfect for a holiday meal or just a quiet dinner at home. If you like potatoes, be sure to try Ultimate Crispy Cheesy Potatoes or Cheesy Bacon Mashed Potato Casseroles. For a vegetable recipe that is filling enough to be a main dish recipe, try Roasted Butternut Squash Lasagna. Creamy Garlic Green Bean Casserole or Broccoli Cheddar Cobbler are great choices if you want to get your vegetables while still enjoying a creamy and filling side dish.
For more amazing side dish recipes, be sure to check out our collection of
Winter Recipes for Dessert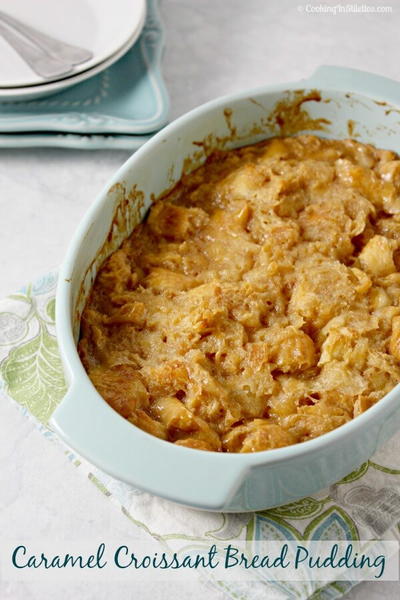 There's nothing better than homemade dessert on a chilly night. These easy dessert casseroles will warm you up. If you enjoy cobblers, be sure to try Peach and Cherry Gingerbread Cobbler, 5-Ingredient Apple Cobbler, or Brittany's Best Apple Cobbler. Even if you are a traditionalist that prefers classic pumpkin pie, Pumpkin Crisp Pie is a great new twist. For the ultimate indulgence, look no further than Decadent Croissant Caramel Bread Pudding.
Your Recently Viewed Recipes