27 Sweet Recipes for Cobblers
No matter your cobbler craving, these dessert casserole recipes will hit the spot!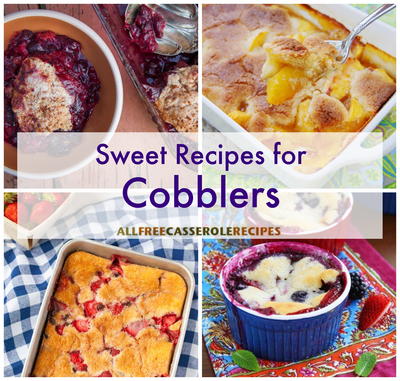 27 Sweet Recipes for Cobblers is a fantastic collection of cobbler recipes. There are a variety of classic fruit cobbler recipes, including peach and blueberry. Keep your eyes peeled for a savory cobbler, too. These wonderful creations will be a big hit at a summer party or holiday get-together.

Recipes for cobblers are great because they are simple, yet full of flavor. Some of these recipes are made in a slow cooker, which makes the process even easier. These fruit cobblers make terrific desserts because they are really sweet and provide a serving of fruit. You can never go wrong with fruit.
27 Sweet Recipes for Cobblers
Table of Contents
Your Recently Viewed Recipes