8 Old-Fashioned Pork Chop Casserole Recipes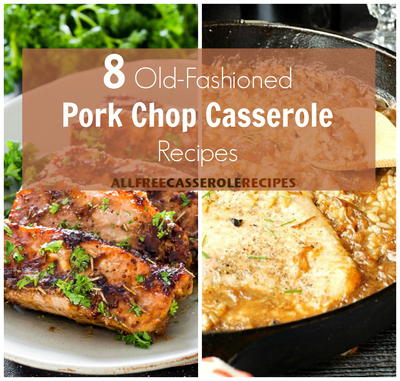 When you think of old-fashioned recipes, the rich and comforting dishes your grandma used to make most likely come to mind.

Our collection of 8 Old-Fashioned Pork Chop Casserole Recipes includes some of our favorite old-fashioned and easy casserole recipes. Each of these pork chop casserole recipes features pork chops that have been cooked to tender, succulent perfection.

Pork chops make for a hearty and filling dinner during the week, but these easy casserole recipes can even be served for a special occasion.
Table of Contents
Pork Chop Casserole Recipes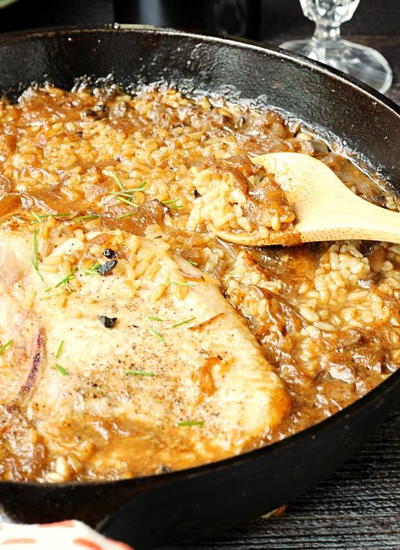 Easy Recipes for Pork Chops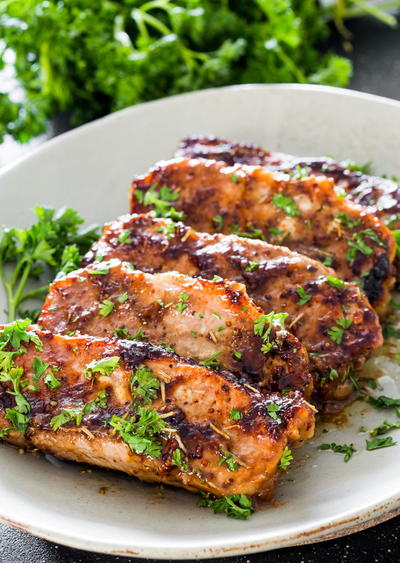 Apple Cinnamon Pork ChopsThis skillet pork chop casserole is full of unexpected flavors that you'll love. Apples, cinnamon, and apple cider offer a sweet complement to the savory pork chops. 
Easy Baked Pork ChopsFor a back-to-basics pork chop casserole recipe, try these Easy Baked Pork Chops. Pork Chops are fried on the stove until crispy and then smothered in a creamy 3-ingredient gravy before baking in the oven. 
Mustard Balsamic Pork Chops with RosemaryGive your old-fashioned pork chop casseroles a gourmet twist with this recipe for Mustard Balsamic Pork Chops with Rosemary. The flavors in this recipe for oven-baked pork chops may be fancy, but it is no more difficult to make than the pork chop casseroles you know and love.
Your Recently Viewed Recipes