Paleo Pepperoni Pizza Casserole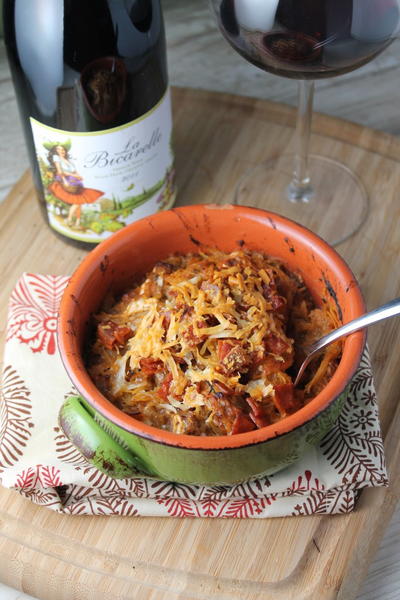 Paleo Pepperoni Pizza Casserole
The Paleo Pepperoni Pizza Casserole is a fun way to trick your body into eating healthier. This pizza casserole recipe is made with spaghetti squash as the "pasta" in this dish, along with ground beef, pepperoni and herbs. This delicious dish has the flavors of pepperoni pizza as well as the consistency of a pasta bake, yet this dish is neither. It is its own brand of Italian food that is just as tasty as other pasta dishes. Your family won't be able to tell that this dish is grain and dairy free, but they will reap the health benefits of this paleo meal.
Notes
The Paleo Diet, short for the Paleolithic Diet, is a "caveman" diet that is based on eating a primal diet similar to what cavemen would have. Those who adopt the paleo diet should be prepared to make some lifestyle adjustments when adhering to the paleo diet.


Going paleo means cutting out unprocessed foods. The diet is also heavily focused on eating proteins such as beef, chicken, and fish. Veggies, fruits, and nuts are also important to the caveman diet. Unfortunately, the paleo diet restricts the consumption of processed sugar, vegetable oils, dairy, legumes, and grains. This can be very limiting when it comes to traditional comfort food cravings, which is why we have gathered our best paleo casserole recipes below!
Our Best Paleo Casserole Recipes
Serves6
Cooking Vessel Size9 x 9 inch baking dish
Your Recently Viewed Recipes