Baked Corn Casserole Recipes: 10 Simple Side Dish Casseroles
Corn casserole is the perfect side dish to any meal!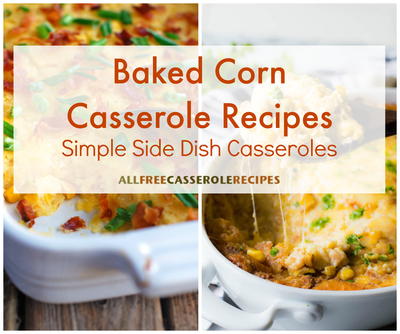 Cheesy corn casserole, cornbread casserole, corn pudding casserole...Corn makes for some great side dishes. The next time you're looking to whip up a tasty side, check out Baked Corn Casserole Recipes: 10 Simple Side Dish Casseroles.

These casseroles are perfect for holidays as well as weeknight meals. Though they all revolve around and emphasize the golden vegetable, no two recipes taste exactly the same.

Whether you need a recipe that uses boxed cornbread mix or you want to try something completely homemade, these recipes are sure to please.
Baked Corn Casserole Recipes: 10 Simple Side Dish Casseroles
Table of Contents
Baked Corn Casserole Recipes with Cornbread Mix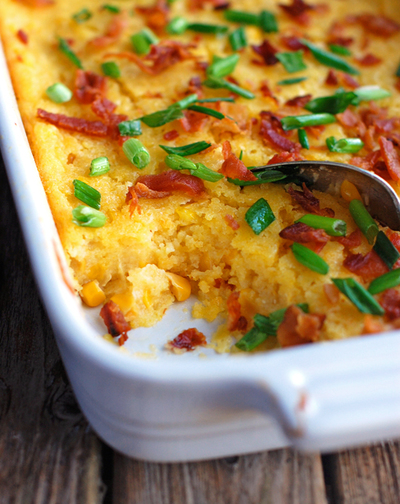 Corn Casseroles from Scratch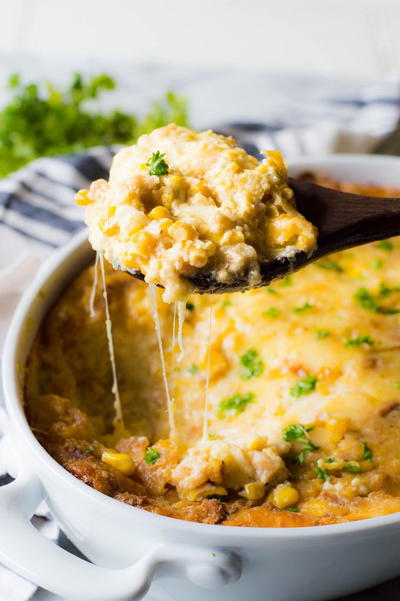 Cheese elevates this corn casserole from zero to "yum!" Make it ahead of time in your slow cooker and it will be ready and waiting for you when dinner time comes around.
Corn and Hominy CasseroleHominy, an enlarged form of corn, swims with golden corn in a rich cheese sauce that's flavored with black pepper.
Rustic Corn and Bacon CasseroleSweet and savory mix together in this side dish casserole. The crispy bacon perfectly complements the flavor and texture of the tender corn. This corn casserole recipe is so delicious that you won't have any leftovers.
Corn and Cheese Pudding with Green ChiliesThis bold corn pudding casserole is a great addition to your Thanksgiving meal. In three easy steps you will have a dish that is perfectly flavored with mild green chilies.
Ritzy Corn Casserole RecipeSwiss cheese and crushed Ritz crackers are what separate this corn casserole from the crowd. This recipe is a breeze to put together, so it will be ready in no time!
Southern Baked Corn Casserole [BONUS Full Recipe]
Ingredients

1 1/4 cup all purpose flour
3/4 cup yellow cornmeal
1/4 cup sugar
2 teaspoons baking powder
1/2 teaspoon ground cumin
1/2 teaspoon salt
1 cup (one 8.2-ounce can) creamed corn
1 cup Mexican-style corn kernels (frozen or canned, well drained)
2 green onions
1 cup sour cream or plain yogurt
1 stick butter, melted
1 egg

Instructions
Preheat the oven to 400 degrees F. Spray an 8 x 8 inch baking dish with cooking spray.
Mix the flour, cornmeal, sugar, baking powder, cumin, and salt together in a large bowl. Mix all remaining ingredients in another bowl until well combined, then stir the two mixtures together just until no dry particles remain.
Spoon the batter evenly into prepared baking dish and bake for 45 minutes, or until the center tests dry when a toothpick is inserted. Let cool about 10 minutes before serving.
Notes
You can use plain corn kernels and add 2 tablespoons chopped green or red bell pepper, or chopped pimento. If you like it spicy, add up to 2 tablespoons finely chopped jalapeno.
To get a printable version of this recipe, click here.
Your Recently Viewed Recipes