Mahatma White & Brown Rice Review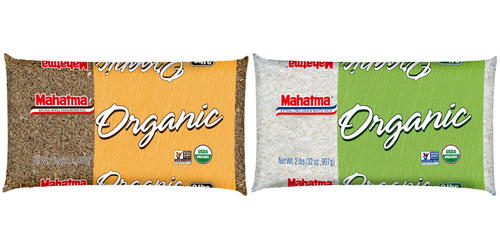 Mahatma White & Brown Rice Review
www.mahatmarice.com
Reviewed by , Editor, AllFreeCasseroleRecipes.com

Mahatma Rice is well-known for making some of the best rice you can find in stores. Their White Rice and Whole Grain Brown Rice are the perfect addition to any meal. I loved using their rice in stir-fry recipes, side dishes, and casseroles.



All of the rice grown by Mahatma is grown in the United States and is sodium free, cholesterol free, and fat free. Their rice is a safe choice for anyone with food allergens or a kosher diet. Both the white and brown rice can be cooked on the stovetop, in the microwave, or in a rice cooker. I prefer using a rice cooker and found both types of rice come out wonderfully when using one.



I can honestly say the white rice was one of the best I have ever tried. I added a small pat of butter and a little salt. The resulting rice was incredibly fluffy and flavorful. The extra long grain worked well with all kinds of cuisines including Asian recipes, Tex-Mex recipes, and South American recipes. I also enjoyed using leftover rice to make fried rice the following day.



The brown rice differs from the white rice in that the layers of bran are left intact. Not only is this a healthier choice, but it is also so tasty. The extra layers of bran give the rice a chewier texture with a nutty flavor. I like enjoying this brown rice with sauteed vegetables or a fried egg. The full-bodied rice will be the highlight of any dish.



I recommend keeping both types of these Mahatma Rice in your pantry at all times. They will help inspire great entrees, side dishes, and soups!
Your Recently Viewed Recipes