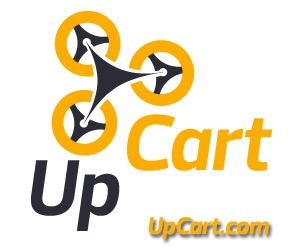 TriFold is a manufacturer of folding mobility products for everyday use. TriFold's vision is to revolutionize mobility. The team at TriFold strongly believes that producing products that improve mobility affords people freedom to do more and be more productive. TriFold's first product, the UpCart (http://www.UpCart.com), is a way for people to overcome everyday mobility challenges and make their lives easier.

The UpCart Original is a stair climbing, folding hand cart like no other.

UpCart combines an all-terrain three-wheel chassis with a folding hand cart. Our unique engineering means that it is just as capable of bringing home the groceries with ease at it is hauling a 100-pound cabinet up multiple stairwells to your fifth floor apartment. It also folds to a depth of just over four inches, allowing for convenient storage. UpCart makes getting your heavy items up and down stairs easy.
TriFold Links:
TriFold and UpCart Website
TriFold on Facebook
TriFold onTwitter
TriFold on YouTube
TriFold Reviews on AllFreeCasseroleRecipes.com:
Your Recently Viewed Recipes