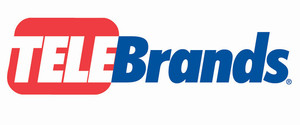 Founded in 1983 by AJ Khubani, TeleBrands has grown into an award-winning global empire and a leader in the "As Seen on TV" industry. Though once exclusively sold through direct response television marketing (DRTV), Khubani realized the true potential of bringing infomercial products to retail.

In 1987, TeleBrands was the first DRTV company to expand into bricks and mortar locations beginning with AmberVision Glasses. Khubani designed the iconic red "As Seen on TV" logo which has been a defining characteristic of the industry and has revolutionized the category in the retail sector.

TeleBrands has launched more innovations than any other marketer in history, selling hundreds of millions of "As Seen on TV" brands including PedEgg, Hurricane Spin Mop, Pocket Hose Ultra, and many more. TeleBrands Press was successfully introduced in 2012 with several titles including "Dump Cakes," with over 2 million sold.

TeleBrands travels the country holding Inventors Days where at-home inventors have the opportunity to pitch Khubani and a panel of judges in the hopes to have the next hit product. TeleBrands' products are sold through major retail chains worldwide in over 120 different countries.
Links:
Product Reviews:
Slip Stone Nonstick Fry Pan Review
Your Recently Viewed Recipes