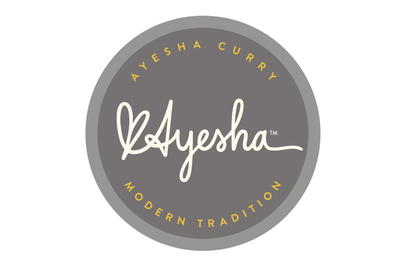 Let your passions shine! Whether in her best-selling cookbook or on her cooking shows, popular lifestyle blog, and social media platforms followed by millions of loyal fans, Ayesha Curry embraces each moment with an effortless, vibrant authenticity. To remain centered, the busy mom, celebrity chef and wife to NBA superstar Stephen Curry uses mealtime to forge connections and bring her family and friends together. Curry creates simple, delicious meals curated from her Jamaican, Chinese, Polish, and African-American heritage and upbringing in Toronto, Canada and North Carolina.

In 2016, The Seasoned Life, Ayesha's first cookbook, became a New York Times best-seller. Her YouTube channel then quickly morphed into the launch of a Food Network show. Now in season two, Ayesha's Home Kitchen features Ayesha's simple meals with delicious twists that have friends and family clamoring for more. From entertaining to connecting with her husband and kids over a weeknight meal, Ayesha Curry brings an approachable flair to creating, cooking, and enjoying the flavors of life.

The Ayesha Kitchenware Collection continues Ayesha's commitment to infusing her passion for food and family with personality and ease. The line includes porcelain enamel, hard- anodized and stainless steel cookware, cast iron, bakeware, stoneware, pantryware, cutlery and tools. Her collection combines no-fuss performance with Instagram-ready style, providing home chefs with great-looking kitchenware to pull off incredible recipes and wow friends and family alike.
Your Recently Viewed Recipes