15 Halloween Dinner Recipes that Will Cast a Spell on You
Add an extra dash of magic to your Halloween with these easy casserole recipes!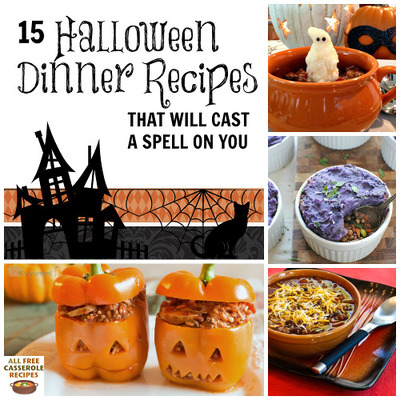 Everyone celebrates Halloween differently. Some go to haunted houses, some watch scary movies, some go trick-or-treating. Even if you're relaxing at home, you can still celebrate All Hallow's Eve by making some magically delicious food.

This collection of 15 Halloween Dinner Recipes that Will Cast a Spell on You is full of casserole recipes that showcase characters often associated with the holiday. You'll find ghosts, jack-o-lanterns, and more! The spread has everything you could think of, from cute to spooky. There are even a variety of easy casserole recipes with pumpkin that are simple and classy. You're guaranteed to be entertained and satisfied by any one of these Halloween dinner recipes.

If you are doing something special for Halloween, like going to a party or going trick-or-treating, you can also utilize these Halloween dinner ideas. Whip up one of these fun dishes before you go out for the night. Or, you can prepare one of these ahead of time to bring with you to a potluck or party. These recipes are so festive that everyone will love them!
Table of Contents
Festive Halloween Dinner Ideas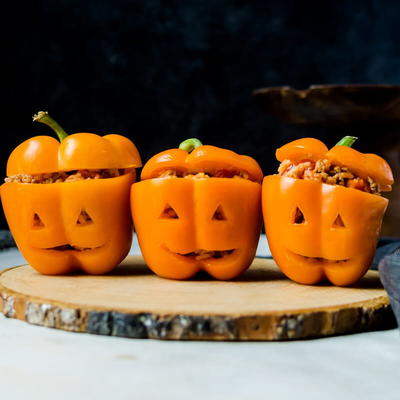 Whatever plans you have for Halloween, whether it be enjoying a night at home watching scary movies or going out with young ones for trick-or-treating, you still have to eat. Unfortunately, candy is not a food group! Make an easy and festive meal with the help of these Halloween dinner ideas. These cute, themed casserole recipes will be the stars of the show on Halloween night. They're look great on the table and they taste great, too. No tricks here!
Easy Halloween Recipes with Pumpkin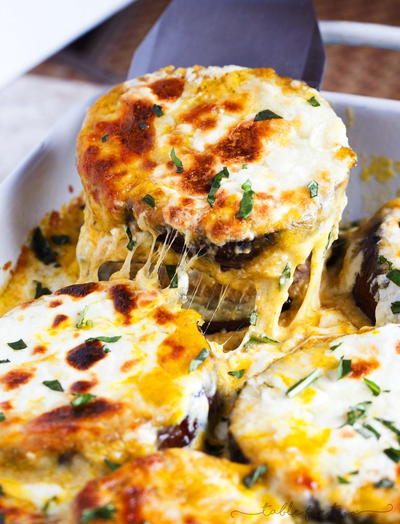 Pumpkin is now in season and what better way to enjoy it than in some easy recipes for Halloween? There's nothing like the savory, yet sweet, flavor of pumpkin. For a modern and updated holiday, these Halloween dinner recipes will do the trick. They have subtle Halloween flair with their use of pumpkin, but these are understated and simple casserole recipes. Make these easy casserole recipes on Halloween night if you're not planning on going all out, but still want to celebrate.
BONUS! Easy Halloween Appetizer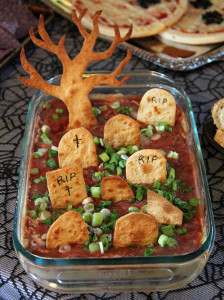 Before dinner, treat yourself to this Graveyard Taco Dip as an appetizer. This baked dip is a great dish to come before your favorite Halloween dinner recipes. It's so easy to make and its show-stopping appeal makes it ideal to bring to a Halloween party.
Your Recently Viewed Recipes