17 Guilt-Free Casserole Recipes
These skinny casserole recipes taste so good, you'd never guess they were healthy, too!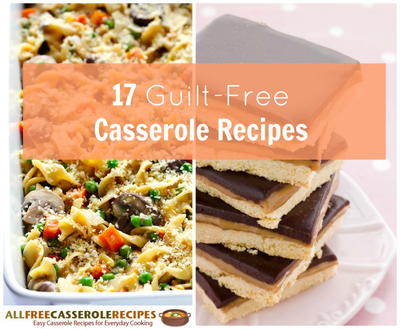 Eating healthy can sometimes be a challenge, especially if you are surrounded by temptation. With a few clever substitutions, you can still enjoy the recipes you love even when you're trying to eat healthy.

We've put together this collection of 17 Guilt-Free Casserole Recipes so you can still treat yourself, while doing what's best for your health. Below, you will find healthy recipes for main dishes, side dishes, and even desserts.

Choosing a healthier lifestyle doesn't mean you have to sacrifice your favorite recipes. It may surprise you, but you can actually have the best of both worlds when it comes to these guilt-free casserole recipes!
Table of Contents
Main Dish Guilt-Free Recipes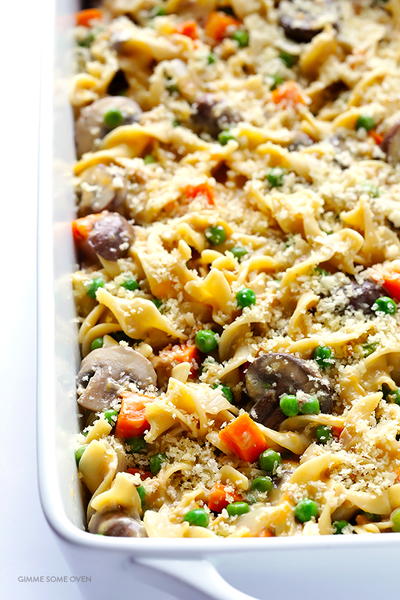 Here you will find a wide range of main dish casseroles, so there is something for everyone. We've included ground beef casseroles, recipes with chicken, and a classic tuna casserole. You won't get bored with this wide range of dinner recipes. If you're looking for ground beef recipes, check out Healthier Mexican Casserole, Skinny Cheesy Pasta Bake, or Skinny Italian Beef and Peppers. For delicious and healthy chicken casseroles, be sure to check out Guilt-Free Chicken Enchilada Casserole or Rainbow Roasted Vegetables and Chicken. If you're interested in the recipe that's pictured, try Lightened-Up Tuna Casserole. Eating healthier has never been easier!
Healthy Side Dish Casserole Recipes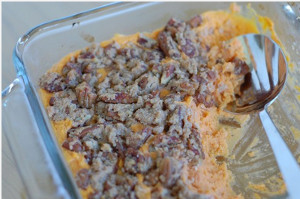 With recipes for mac and cheese, green bean casserole, and cheesy hash brown casserole, you would never guess that these were healthy choices. These casseroles are guilt-free thanks to some clever ingredient swaps. If you'd like to eat healthier without giving up your favorite recipes, be sure to try these side dishes. Enjoy the flavor of your favorite dishes, just with fewer calories.
Lightened-Up Dessert Casserole Recipes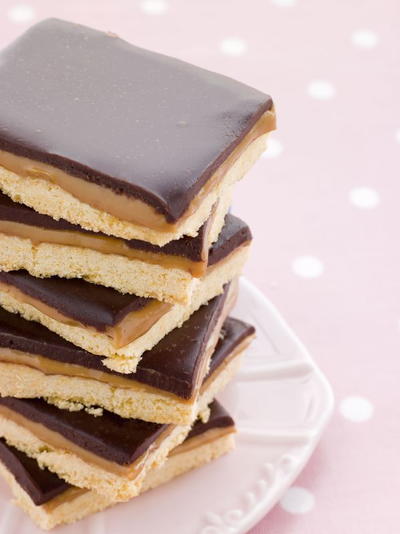 If you thought that you had to give up dessert in order to live a healthier lifestyle, think again! These incredible dessert recipes replace some of the normal ingredients with the fat-free versions of those ingredients. Some use healthier ingredients like coconut oil and almond flour, and you'll barely even notice the difference. You can still enjoy a sweet treat even when you're on a diet. Below, you'll find dessert bar recipes, poke cake, a coconut banana dessert, and even brownies! These healthy dessert recipes are almost life-changing.
Your Recently Viewed Recipes