13 Broccoli and Cheese Recipes To Knock Your Socks Off
Do you remember when you were a little kid and your mother told you to eat your vegetables? Chances are there was a giant pile of broccoli on your plate that you refused to eat. However, now that you are older and your tastes are much more refined, you can enjoy broccoli for the wonderful flavor that it has. You also know different ways to enhance the flavor of broccoli and different ways broccoli can enhance a dish. One of the best ways to do so is by adding cheese to our broccoli. We have all the broccoli and cheese recipes you need to make sure everyone in your family eats their vegetables. Enjoy 13 Broccoli and Cheese Recipes To Knock Your Socks Off.
13 Broccoli and Cheese Recipes To Knock Your Socks Off
Table of Contents
Eating some sort of chicken dish is a staple at your house for dinner. However, serving the same chicken recipes over and over again can become tiresome and stale. Mix up what you serve for dinner with these amazing chicken casserole recipes with broccoli and cheese in them.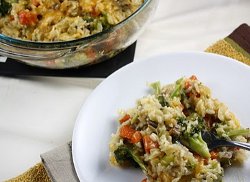 Cheese pairs with broccoli so beautifully. The stringiness and saltiness of the cheese matches very well with the earthy flavor of the broccoli. That is why we decided to add even more cheese to our broccoli and cheese recipes. Even your kids will want to eat their vegetables when you make these extra cheesy casserole recipes for dinner.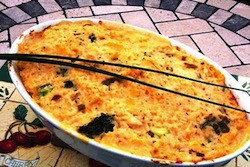 Cheesy Broccoli, Chicken, and Rice Casserole (shown above)
You need a casserole recipe that will feed your entire family. You need one that both you and your children will enjoy eating. These broccoli and cheese recipes will come to the rescue to create the perfect casseroles for dinner. You'll find fun and inventive takes on the casserole that are sure to please everyone.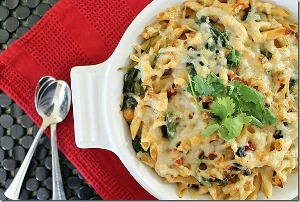 Your Recently Viewed Recipes