Capresso Cool Grind Spice and Coffee Grinder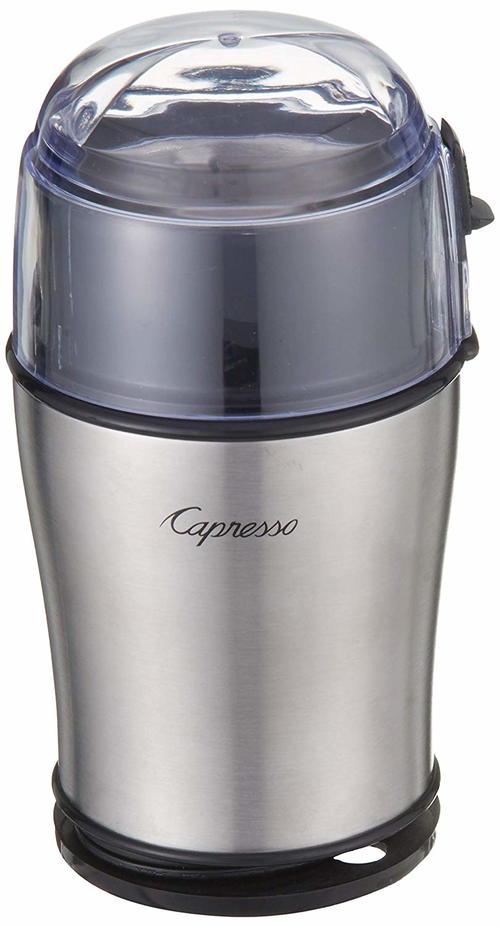 Capresso Cool Grind Spice and Coffee Grinder
www.capresso.com
Reviewed by , Editor, AllFreeCasseroleRecipes.com

Creating a custom spice or coffee grind is simple with the Capresso Cool Grind. The stainless steel blades pulverize whole spices and beans with graceful ease. Plus, the recessed cord storage allows for a clutter-free countertop.



Unlike most coffee bean grinders, this one doesn't produce a high heat when in operation. This actually ensures the flavor and aromas of spices and coffee are preserved in the grinding process. This is especially important for using spices since you want to add the right amount of flavor to a dish. You can use the grinder to break down coriander, fennel, and other larger seeds, or use it to mix a spice blend. 



The pulse operation makes it simple to control the size of your grind. A few short pulses, results in a coarser grind, while a finer grind can be achieved with 10-15 pulses. A clear top allows you to see the mix as it grinds and becomes finer. 



The grinder has quite a large capacity for having a small footprint. It can hold 3.5oz, or 15 cups worth of coffee beans. The wrap-around cord also helps keep the countertop appliance from taking up too much space.



This Capresso grinder is the perfect upgrade for any kitchen or office!
Your Recently Viewed Recipes