Top 10 Recipes of August 2013
The Top 10 Recipes of August 2013 have been determined. Did your favorite make the list? This month, Mexican casserole recipes and easy cobblers came out on top. "Easy" recipes were also popular (not a surprise), as well as some weeknight dinners and a copycat recipe. Keep on reading to discover which recipes made the cut.
Top 10 Recipes of August 2013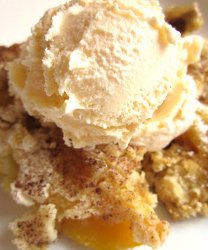 1. Peach Cobbler Dump Cake - This is an easy dump 'n go recipe, and it's not hard to understand why it was the #1 recipe of August. After all, August is National Peach Month, so many people wanted to get their hands on an easy and delicious peach cobbler recipe. This dump cake varies from a traditional peach cobbler in that it uses a box of cake mix. Made with just four ingredients, Peach Cobbler Dump Cake can't get any better.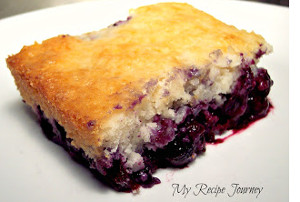 2. 3-Ingredient Cobbler - The second most popular recipe of the month is another easy cobbler recipe. This one uses only THREE ingredients. This recipe easily adapts to the frozen fruit of your choice. Make it in the summer with blueberries or in the winter with cherries. You could even use a combination of fruit. The possibilities are endless!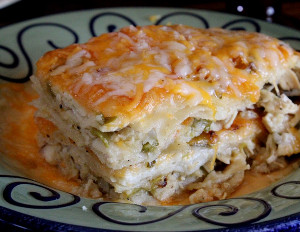 3. Layered Chicken Enchiladas - Third on the list is a Mexican casserole recipe. Layered Chicken Enchiladas are simply another version of Mexican enchiladas. Instead of filling the tortillas and rolling them up, just layer all of the ingredients in a dish. It's an easy casserole that yields delicious results.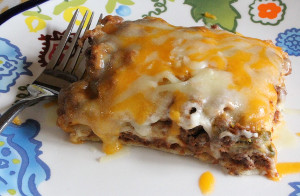 4. Beef Burrito Casserole - Beef Burrito Casserole is another fun Mexican casserole. Made with ground beef, refried beans, tortillas, and cheese, it's a simple recipe that can be made during the work week. Mexican comfort food, if you will.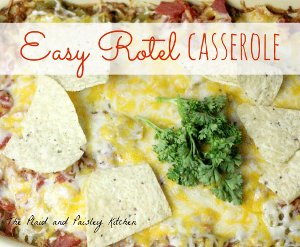 5. Rotel Casserole - Got ten minutes? Then you have time to make Rotel Casserole. It's really easy to whip up, and will finish baking in the oven. It uses a can of Rotel tomatoes and chilies, so you can adjust the spiciness to your liking. Tortilla chips are used in the casserole, and feel free to serve more on the side.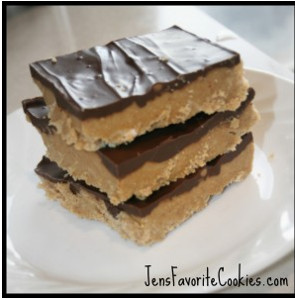 6. Easy Peanut Butter Bars - It's no surprise why this peanut butter dessert made the top 10 list this month. Easy Peanut Butter Bars are quite easy, as their name implies. With a peanut butter base and a chocolate frosting, these simple bars will delight fans of the peanut butter and chocolate combo.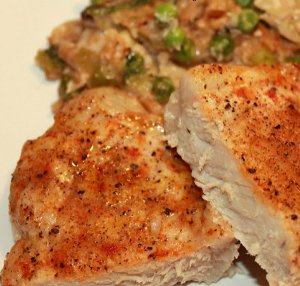 7. Easy Pork Chop Casserole - Easy Pork Chop Casserole is a simple supper that's budget-friendly and easy to make. You can never have too many one-pot meals up your sleeve, right? It's comfort food and definitely a vintage recipe.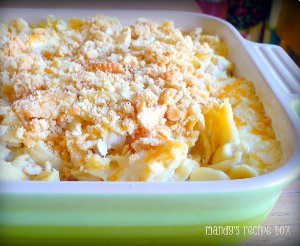 8. Easy Cheesy Ritzy Chicken Casserole - Nothing beats a chicken casserole when you're in the mood for a home cooked meal. This particular one is really creamy and topped with Ritz crackers. It's incredibly easy to throw together; it spends more time baking in the oven.
9. Beefy Sour Cream Noodle Casserole - Beefy Sour Cream Noodle Casserole is a terrific ground beef casserole and a real winner. It's creamy, cheesy, and won't break the bank. Whip it up during the week for a satisfying dinner.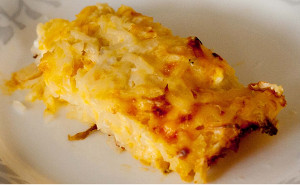 10. Copycat Cracker Barrel Hash Brown Casserole - If you'd like to try making Cracker Barrel's hash brown casserole yourself, here's your chance. This copycat recipe is super easy to make and tastes great.
Your Recently Viewed Recipes