15 Best Dessert Recipes: Tropical Fruit Edition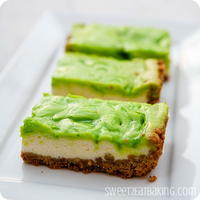 Summer is here, and with it comes warm weather, vacations, and delicious desserts. Now is the time to experiment with those tropical flavors that have been on the back shelf all year long. Beat the summer heat with the 15 Best Dessert Recipes: Tropical Fruit Edition. Each of these recipes is both sweet and refreshing. So, don't be afraid to add some new flavors to your menu this season. Pineapple and coconut are two of the most common and delicious tropical flavors. Whether you are looking for a pineapple upside down cake, or a coconut flavored dessert, these recipes are sure to give your taste buds the jolt they need.
15 Best Dessert Recipes: Tropical Fruit Edition
Table of Contents:
Most Delicious Recipes for Bars
Start your summer the right way with these 8 recipes for bars. Not only are they delicious and sweet, but you will find that their tropical ingredients are refreshing in the summer heat. So try out some of the best dessert recipes for this season.
1. Tropical Magic Bars- These bars are truly magic, saving the world one sweet tooth at a time. Try this refreshing take on the delicious classic magic bars recipe.
2. Pina Colada Bars - These bars are like relaxing by the beach with a drink in hand. But, there is no alcohol necessary to enjoy this dessert.
3. Amish Pineapple Bars- Shredded coconut flakes are super sweet and tasty, especially when atop these delicious pineapple bars. Make these for the perfect tropical treat.
4. Pineapple Cheesecake Carrot Cake Bars- The pineapple juice in this recipe is what gives it a sweet and tangy flavor. Don't be scared of the carrot cake. It adds great flavor and texture as a crust.
5. Key Lime Cheesecake Bars- Who needs pie when you can have bars? These simple, delicious treats are sure to make you feel like relaxing pool side. It is truly one of the best dessert recipes out there.
6. Coconut Lime Bars- The combination of coconut and lime will transport you to a tropical place, at least in your mind. Try this recipe for a great summer dessert.
7. Coconut Raspberry Cheesecake Bars- Cheesecake is a cool and refreshing dessert by itself. But, add it to fresh fruit like raspberries, and you have a recipe that will cool you down during the hot summer heat.
8. Loaded Congo Bars- These bars are a more traditional blondie-inspired treat. However, they still pack all the tropical flavor of coconut and chocolate.
---
---
Best Tropical Recipes for Cake
1. Mango and Pineapple Tropical Fruit Crisp- The best thing about this crisp is the refreshing taste of pineapple. Top this dessert with some ice cream, and you have the perfect summer dish.
2. Tropical Dump Cake- Not only is this dessert easy to make, but it is great tasting as well. Orange, pineapple, and vanilla flavors make this cake a tropical must-have.
3. Coconut Cream Poke Cake- This cake is made extra moist and tropical by the addition of coconut milk. Once that flavor hits your tongue, it will be like a tropical paradise in your mouth.
4. Coconut Lime Poke Cake- Poke cakes are a fun way to enjoy dessert. This cake is made from jello and has a great, zesty lime flavor that is perfect for summer.
5. Cherry Pineapple Dump Cake- Think you don't have time to get the tropical flavor you desire? Think again. This delicious cake only calls for 5 ingredients. So, while it might take a toll on your diet, your time and money are safe!
6. Pineapple Surprise Cake- Here is a great cake that is portable. Made in a jar, this recipe is perfect for summer potlucks. But, we would understand if you wanted to keep it all for yourself.
7. Rhubarb and Pineapple Upside Down Cake- Pineapple upside down cakes are great tropical desserts. This recipe does one better with the addition of rhubarb.
---
---
Your Recently Viewed Recipes